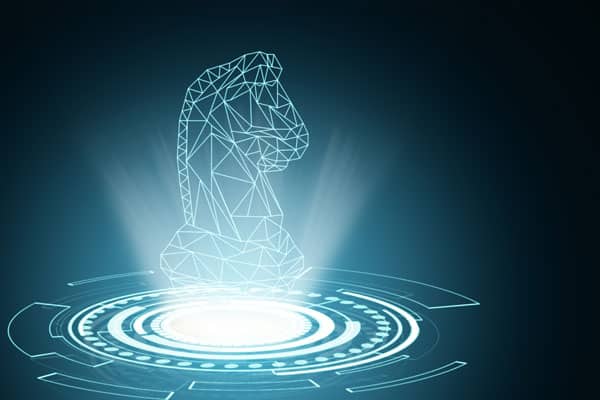 17 Nov

Security Breach – 17 Nov 2023

As we get ready to step into 2024, the digital landscape continues to evolve, bringing with it both unprecedented opportunities and challenges. In the realm of cybersecurity, organisations need to start gearing up to face a new wave of threats and challenges. From sophisticated cyber-attacks to emerging technologies with potential vulnerabilities, the year ahead promises to be a dynamic battlefield for cybersecurity professionals.

As critical infrastructure systems become more interconnected and reliant on digital technologies, the risk of disruptive or damaging cyberattacks on critical infrastructure targets rises. Hackers and nation-state threat actors alike will endanger essential services such as power grids, transportation systems, manufacturers and healthcare facilities. The consequences of successful cyberattacks on infrastructure could be massive and disastrous. The increased use of Smart City technologies, including tools like big data, cloud computing and sensors that power city operations, may create new attack opportunities for bad actors to gain access to or carry out disruptive attacks against local government and critical infrastructure networks.

The cybersecurity landscape continues to be turbulent and challenging. The evolution of cyber threats demands a proactive approach to security for businesses with the goal of increasing cyber resilience. By staying abreast of emerging technologies, fortifying defences and fostering a culture of cybersecurity awareness in their organisation or their client's business, IT professionals can better equip themselves to tackle the formidable challenges that lie ahead.
Recent Breaches
Australia – DP World – Port Operator
Exploit: Ransomware
Risk to Business: Extreme: Australia's largest port operator was forced to shut down its network following a ransomware attack last week. DP World Australia closed its Sydney, Melbourne, Brisbane and Fremantle port operations after detecting the attack Friday, resulting in a backup of cargo and containers stuck on the docks. Those three ports handle about 40% of Australia's freight. Those ports stayed closed for three days, reopening on Monday, November 8. 
China – The Industrial & Commercial Bank of China (ICBC) – Bank
Exploit: Ransomware
Risk to Business: Extreme: The world's largest bank, The Industrial & Commercial Bank of China (ICBC), has disclosed that its U.S. unit has experienced a ransomware attack that took down several of its systems The LockBit ransomware group has claimed responsibility. The attack left financial markets scrambling and disrupted the U.S. Treasury market. For a brief time, ICBC was unable to process trades, which at one point led to ICBC owing the Bank of New York $9 billion. Systems have since been brought back online.   
Talk to a TCT team member today about implementing cyber security plan for your business.
Robert Brown
17/11/2023
Related Articles:
18 Tech Habits for Sustainability
Ransomware Pretending to be a Windows Update